Hersteller:
007 MAGAZINE and Archive Limited
007 Magazine Sir Sean Connery Special Tribute Issue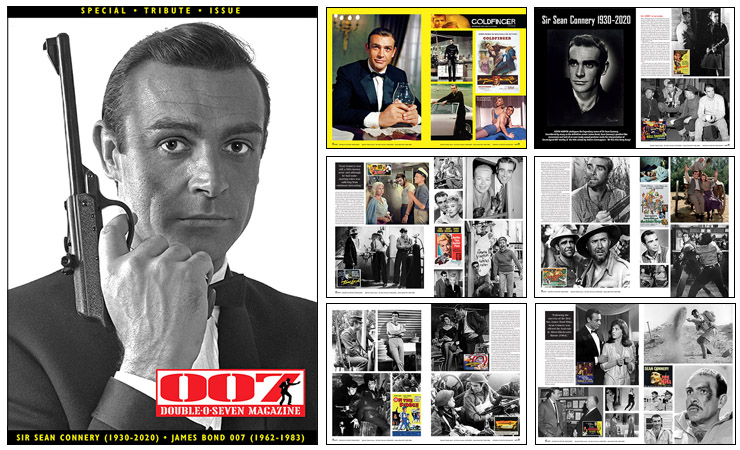 Diese limitierte, großformatige Sonderausgabe taucht tief in das umfassende Archiv des 007 Magazine Archive ein und zollt der unglaublichen Karriere eines der berühmtesten Söhne Schottlands - Thomas Sean Connery - gebührenden Tribut. Die Limited Edition Deluxe Edition ist die ultimative Dokumentation der Karriere von Sir Sean Connery.
Auf 152 Seiten mit Farb- und Schwarz-Weiß-Bildern sowie informativen und prägnanten Texten wird die gesamte Karriere von Sir Sean Connery im Showbusiness von 1957 bis 2012 beleuchtet.
Auf 64 Seiten sind seltene und nie zuvor gezeigte Fotos aus allen sieben James-Bond-Filmen zu sehen und auf über 50 Seiten wird seine Karriere außerhalb der Bond-Filme mit fabelhaften Fotos aus Hell Drivers, Darby O'Gill and The Little People, Marnie, The Hill, Shalako, The Molly Maguires, Zardoz, The Offence, The Wind And The Lion, The Man Who Would Be King, Robin and Marian und vielen weiteren fabelhaften fotografischen Erinnerungen an seine vielen denkwürdigen Filme vorgestellt.
Zum 60. Jahrestag von Bond wieder im Druck!